| | |
| --- | --- |
| News | |
All Vekia's news:
> 08/07/2010 Emissionn 01 Business on BFM Radio
Pierre-Arnaud Coquelin, Vekia's manager, explains how optimize queues and on-shelf availability. Podcast to listen to from 42.35 minutes.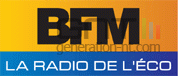 >08/07/2010 Mathematics + computer science + Retail = Vekia
Find p.21of "01 Business & Technologies", 08/07/2010 edition n° 2047/20448 - "Two mathematicians refine the forcasts of the retail".
> from 14 to21/11/2009 "La Gazette du Nord-pas-de-Calais" in a special innovation file, Vekia has an arcticle "success factors"
Find in the n° 8182 and p.11&12
> 13/10/2009 Vekia will exhibit at the 2009 VAD from the 13th to 15th of October 2009 in Grand Palais of Lille. Find us:
stall D37 in space innovation
from 9:30 to 10:45 on 14.10.2009 in room 2 for our cycle logistics conference : "Optimizing performance through management planning" with a customer witness.

> 11/09/2009 Find Vekia in the September edition of monthly "face grand Lille".

> 03/09/2009 Find Vekia in the regional magazine "Entreprise et Management" (Business and Management).
> 12/07/2009 "The company [Vekia], legitimately ambitious, just won the national competition to create innovative technology companies." La Voix du Nord, Sunday, 12/07/2009.

> 01/07/2009 Find Vekia on Dailymotion with a presentation of the activity made by the Chairman and a return contact made by Arnaud Mulliez.

> 06/07/2009 Creativ valley, EuraTechnologies and Neoweb relay Vekia's state about the creation of innovative companies.

> 25/06/2009 Vekia is the national winner of the 2009 contest in the category innovative and development business and perceives a subsidy for its R&D 275 000 € to intensify its R&D.

> 12/06/2009 Vekia meets PICOM business leaders at the days INRIA – PICOM (INRIA: National Institute for Research in Computer and Applied Mathematics PICOM : Regional cluster for business and industrial development).

> 08/06/2009 Find Vekia in the portfolio of businesses firms supported by the CNRS (National Center for Scientific Research). http://www.cnrs.fr/dpi/creation-entreprises/entreprises-innovantes.htm

> 13/05/2009 Vekia in the Economics categories, the economic supplement of "La Voix du Nord". http://www.lavoixeco.com/actualite/la_une/2009/05/11/article_vekia-a-euratechnologies-lille.shtml

> 16/04/2009 Vekia exhibits at Nord IT Days 2009 (the inevitable innovative solutions exhibition in information technology). This year the show will be held in the lobby of EuraTechnologies, the new place of technological excellence in Nord Pas de Calais. Do not hesitate, come and meet us at our stall! For more information, visit the website of the event: http://www.nord-itdays.com/.


> 03/04/09 Vekia is honored in the edition of April 2009 of The "Journal des Entreprises 59" (JDE 59). Pierre-Arnaud Coquelin, President Vekia, explains the objectives of the company for 2009 and 2012, particularly the output in September 2009 of the SaaS version of software Affluencia.
Find the full article at: http://www.lejournaldesentreprises.com/editions/59/services/informatique/vekia-objectif-pour-2009-la-mise-en-ligne-de-ses-logiciels-03-04 -2009-67017.php.

> 03/03/09 Vekia moves into its new premises in EuraTechnologies (Lille).

> 13/11/08 ICC Lille metropolis reward Vekia for their participation in development and innovation in the Nord Pas de Calais. Vekia has won the prestigious label LMI.

> 15/10/08
for Development (Total SA company) awards Vekia for its contribution to the regional development jobs in one of the key regions for Total.


> 30/09/08 The network of contractors "undertake North Network" awards Vekia with the title 2009 winner.


> 03/09/08 Vekia presents its solutions Affluencia (planning staff) and Provisia (supply management) at the Equip'mag 2008 exhibition.

> 17/06/08 Vekia wins the challenge for the creation of innovative technology companies in 2008 in the emerging category. OSEO offers a grant of € 40K for R&D.